Design a Seamless Experience
Located on the second floor of the hotel, our event spaces offer thoughtfully designed settings for every type of gathering. We welcome you to work closely with our experienced team to organize your next event whether it's a professional conference, creative workshop, or elaborate social event.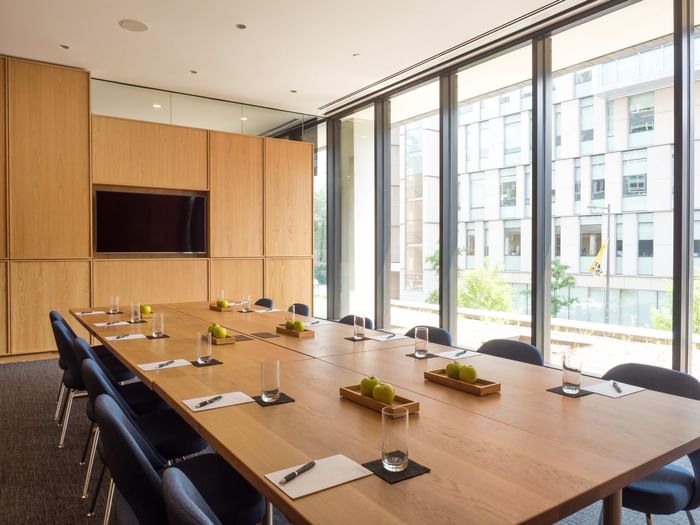 Personalized Planning
Every event is tailored to your unique needs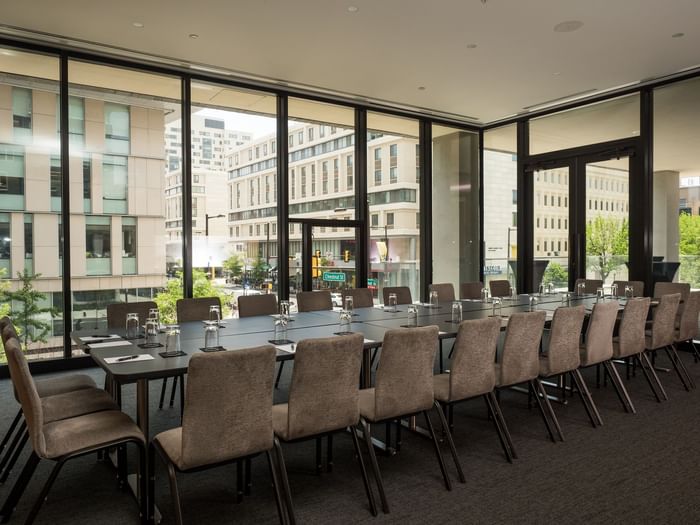 Convenient Location
Minutes from UPenn, Drexel, University City Science Center, Arlen Specter US Squash Center and more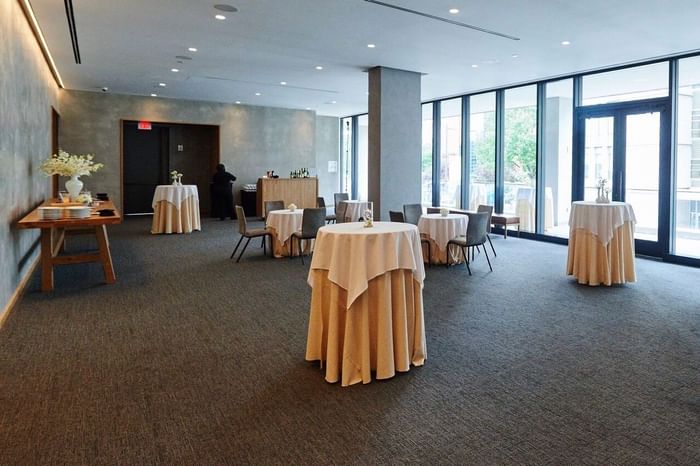 Flexible Floor Plans
7,000 square feet of indoor and outdoor spaces with functional breakout rooms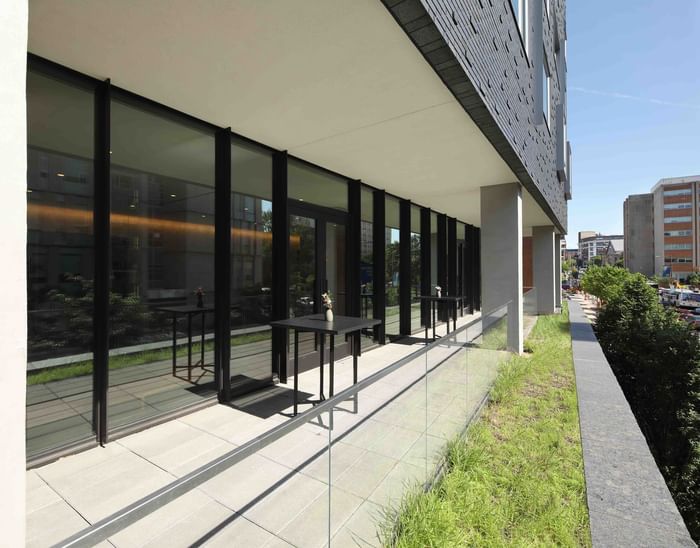 Open-Air Terraces
Offering skyline views and a direct connection to the energy of the city below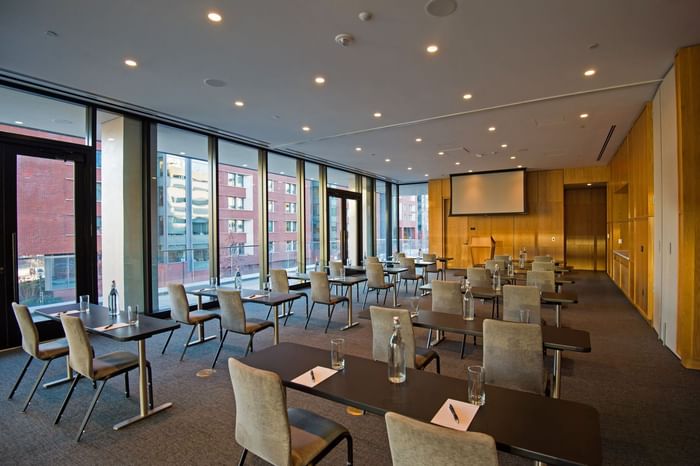 Tech-Enabled
Equipped with the latest A/V tools and high-speed Wi-Fi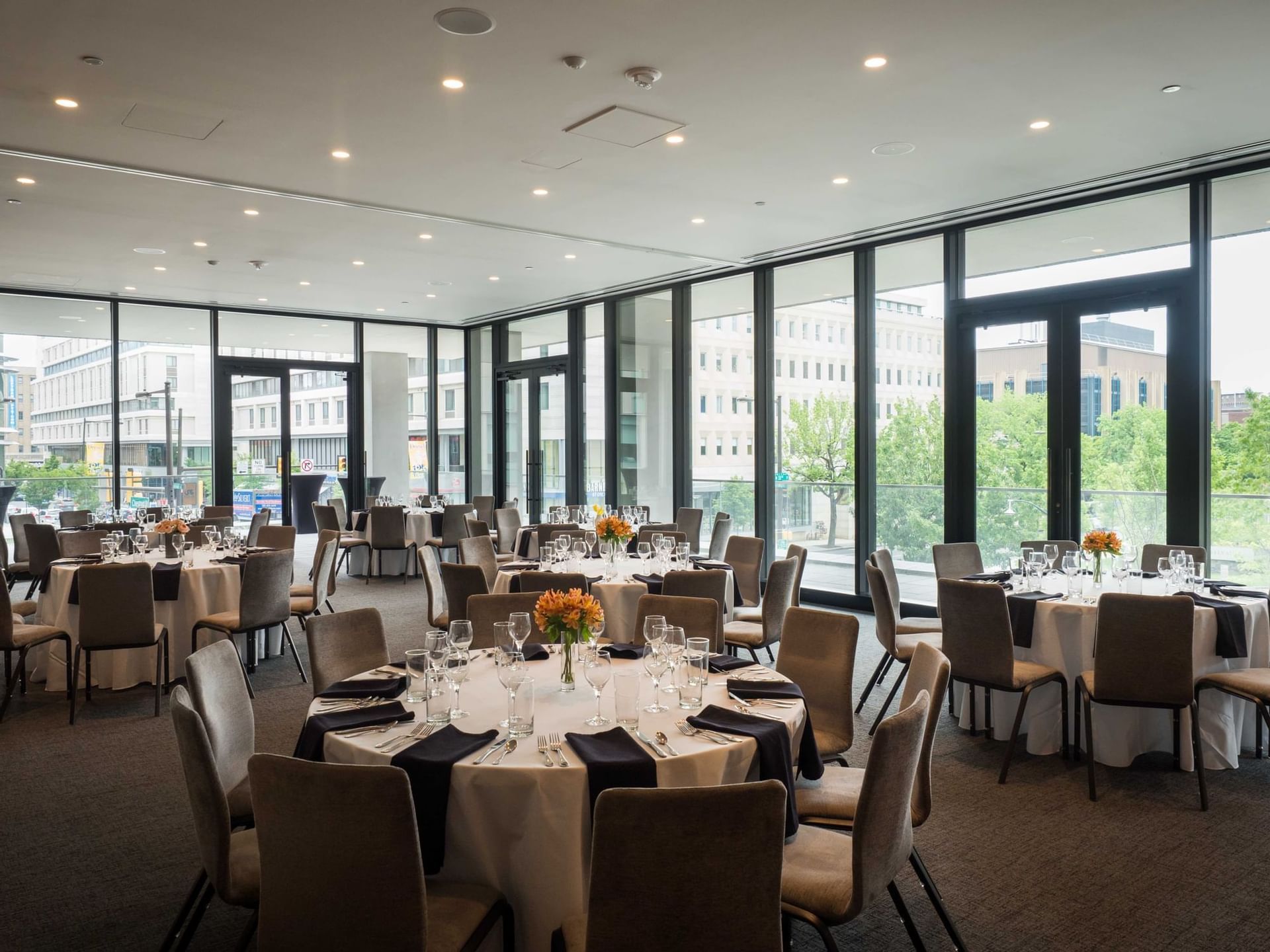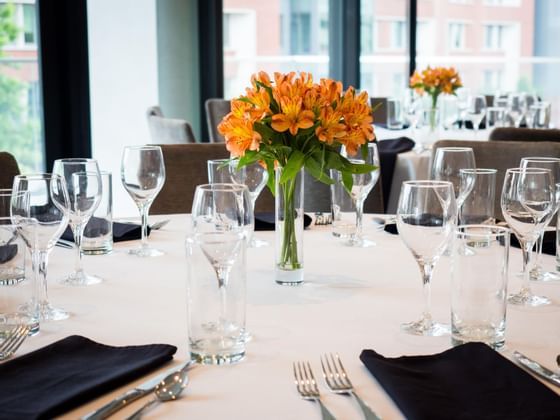 Social Gatherings
Terraces and light-filled spaces make the perfect setting for dinners, weddings, and family celebrations.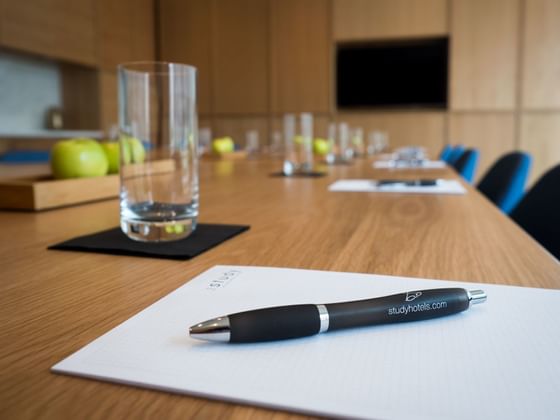 Workshops & Meetings
Focused areas designed for board meetings, strategy workshops, small-group talks, and creative sessions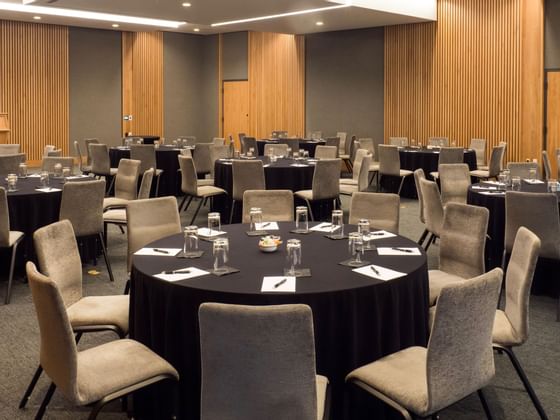 Corporate Events & Conferences
Large spaces with flexibility for breakout rooms, lounge areas, and receptions.
Catering
Our skilled team has the expertise and flexibility to bring your culinary vision to life. We offer an expansive selection of catering options so you can select from one of our tried-and-true menus or work with us to design a custom dining experience.
Contact
To inquire about a group booking or event, email sales.uc@studyhotels.com. Be sure to include your event date(s), expected attendance, and a brief description so a member of our team can get back to you with availability.
Contact us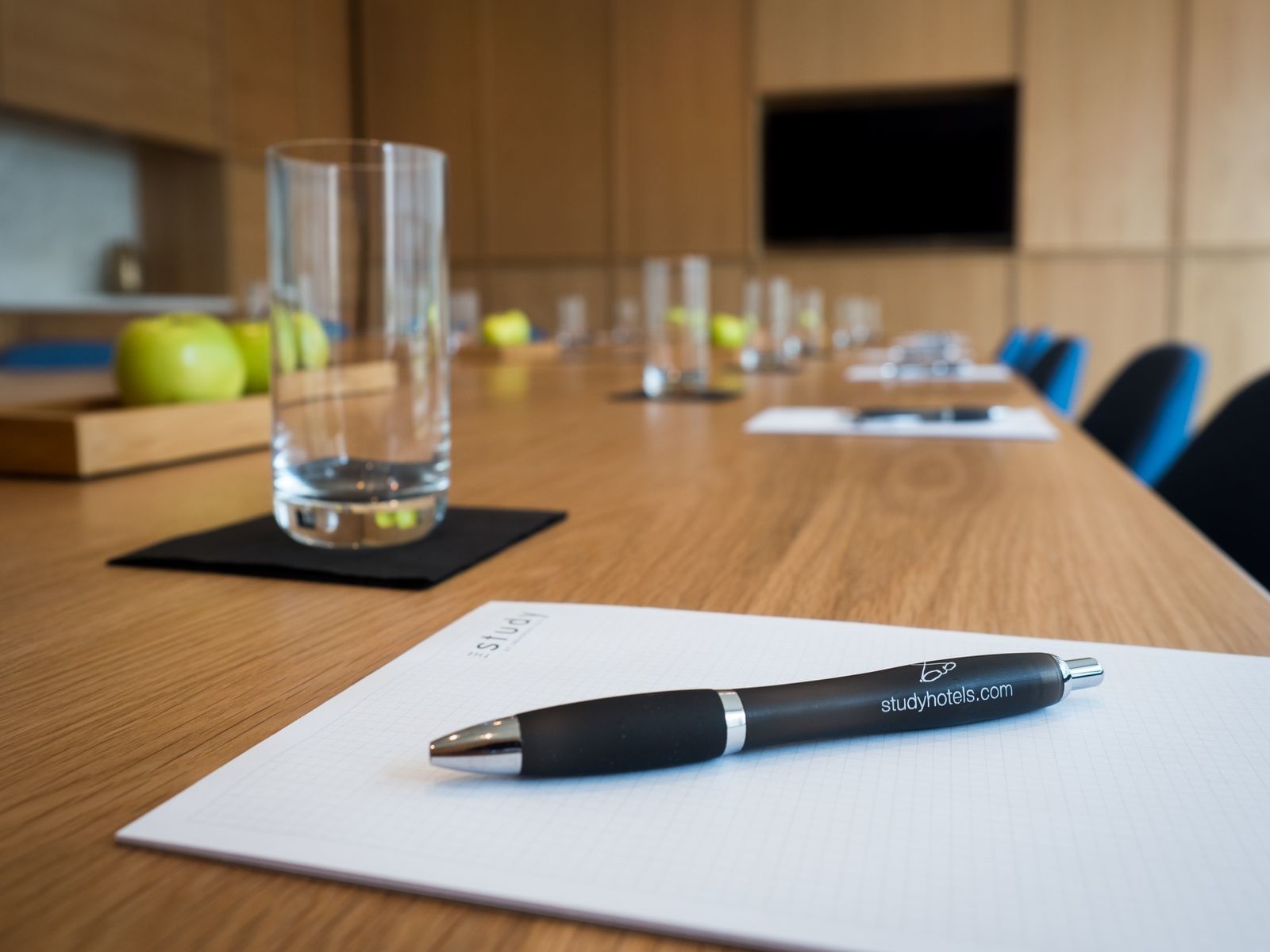 The Study is ALWAYS my first choice when booking hotels and meeting space. Our clients love it because of the location, modern design, and friendly staff. Plus, it's always a pleasure to work with the Sales Team. They anticipate things I don't even think of.
The Study Hotel is always our first recommendation to our many guests that book our venue for their Wedding/Event. The Study has a charming style and welcoming atmosphere thanks to their professional and courteous staff. It's an ideal place to stay when visiting Philadelphia, University City
We are so fortunate to have The Study located only blocks from the Arlen Specter US Squash Center. Everyone enjoys The Study's unique amenities and personal touch provided by its staff. We couldn't ask for better partners as we work to create memorable experiences in Philadelphia for the thousands of players and fans that come to the center each year.
The Study at University City houses over 200 participants and provides excellent service to attendees of our premier executive development program. The Study team certainly stepped up to the plate during the 2 years that COVID took our program from in-person to virtual and we look forward to having a long-standing relationship with the hotel.
The Society for Industrial and Applied Mathematics has been working with The Study at University City since it opened. Their meeting space and hotel rooms are thoughtful and welcoming, and their catering is great for on-site meetings!